Briefly discuss about the entertainment careers in the industry.
We all have some favourite celebrities, we anxiously wait for new drama, film, music, or interviews of our favourite celebrity and want to know about their personal life. When we see think of people with careers in the entertainment industry, you might have dreamed of being one of themselves in the current trends of the entertainment careers and tracking the competitive landscape.
Dreaming about anything is not a bad thing but fulfilling your purpose and dreams are necessary in life.
There is no doubt that some people are making billions a month through the entertainment industry and live a luxurious life. But everyone can't make progress, talent is necessary for every field.If you have talent, then no one can stop you to be successful. There are many careers in industry, let's discuss one by one: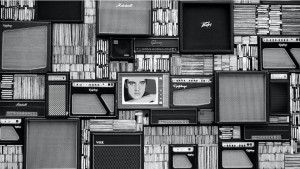 Artist
There is a lot of work for artists. Some of them are dancers, singers, musical instruments, and some just act. But before being an artist skill are necessary.
Artists spend money on classes and training then get a job in industry. No doubt, some well-known artists are making huge money but there is a lot of hard work behind their success. You can also be an artist if you have talent.
Costume designer
Fashion designers are named as costume designers who designed dresses for artists according to movie scenes, TV, or theatre productions. For this job you need a bachelor's degree in fashion designing.
In a survey there is an estimate that fashion designers in general earned a median annual salary of $67,420 in 2017.This is a highly paying job in media.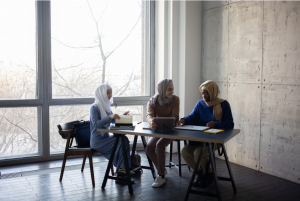 Animator
For animated images or videos animator is necessary in the entertainment industry and nowadays animator jobs are in high demand. Some animators use computers to animate images or videos and some use handmade paintings. It's based on talent; no highly qualified degree is necessary.
But if you have bachelor's or master's degree in arts then it's a plus point for you.
Production
Production is known as the business and financial side of movies and dramas etc. There is no demand for a degree for this, but if you have bachelor's degree in production with the talent of utilizing money in a proper way then you can join this job.
In music production, Warner music group programming through its network of local production operations in 13 countries to create some of UK's Affair music international TV Production produces local scripted and non-scripted film, TV ,radio, VFX, animation, acting, production, post production and sets. For these facilities, WBSF oversees production-related services including costumes, set-dressing,crew, production acting, casting notices, TV, film production internships, these all services WBT's vast portfolio provides.
Writer
Many bachelors earn a degree of writer to enter in this field. Writing a good script for any program, serial or movie is a basic thing for a successful project. Many writers are earning a good income after attaching with some famous media production companies. Writing plays a soul character in any project so if you are a good writer then must try your chance in this field.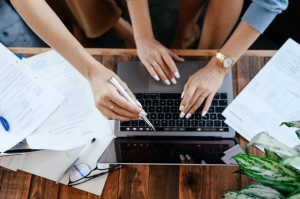 Director
When a film or serial has been started then from the selection of script to the selection of artists, all work is done by the director.
They collaborate with producers and writers for strong script and management. They are responsible for the selection of best artists according to the role.
There is no need for a specific degree to join this job, many students with the degree of writer or artist joined this.
Makeup Artist
Makeup artists give other artists a flawless look and make them beautiful for their projects. This field needs hard work to be perfect because perfection is necessary in this work. This could need long shifts ,so there is a high demand for the best makeup artists who can work fast.
How to get a job?
In the above discussion we told you about the careers and opportunities in the media, now hope you understand all the things about careers. In next we will tell you the methods of getting a job in industry, so let's discuss these methods which will help you to find the above mentioned jobs.
There are many platforms who announce jobs with the passage of time in the media, some platforms are very common for every job posting like Indeed.
Just try to search for new jobs every day in the media and you will get your ideal ones very soon. They offer jobs for many countries so you must try and don't be afraid to be rejected because rejection makes you perfect. You just need to make an attractive cover letter with a nice portfolio.
Give all the details which they require, your name, employment status, salary, resumes etc. Then attach CV with samples of your work if you have.
Besides this, there are many platforms where you can find jobs related to media and can apply. Many TV channels promote different tv shows in which people perform and get selected for different projects. Like singing shows, acting shows, if you don't get selected then it's another benefit that you will get in touch with celebrities and can show your face on screen to the world and media industry. Hope someone likes your work and hires you. So go for it and don't miss the chance to be famous on the bigger screen. Complete your resumes and apply when jobs open at Sony and Warner Bros.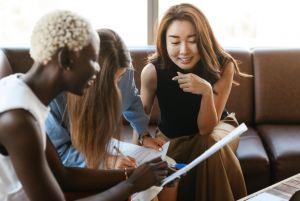 The role of Human Resources in media industry
Human resources management plays a vital role in every field. Its basic purpose is to maintain the things and take action in any problem according to the law.
We often listen about the sexual harassment cases with female artists in industry. Producers, directors, and higher authorities try to harass new girls. In any case of harassing, you can contact to human resources department, they will help you.
Legal and business affairs
Legal and business affairs are the main part of this industry. Finance and law is necessary for every field, so in this field like others, an institute is working for legal affairs. For example, in issuing licenses, cancel someone license on the behalf of demolition of rules, income related issues of artists, applicant and artist privacy policy, these all affairs have controlled by legal and business authorities.
The legal group oversees company compliance with the law, communications, finance, HR, legal, public affairs, and our business development.
The best thing about this industry is that it has a job for every degree holder of any country, we just see the artists who are playing their roles on screen but behind the scenes there is a lot of teamwork. Actually, this team plays a vital role in the success of every project.
Basic Media Jobs Platforms
Indeed
LinkedIn
Warner Bros Studio
Sony