Czech Universities: Study in the heart of Europe
Studying abroad is an exciting opportunity to see the world, get to know a different culture, gain an education at a world-class university and make life-long memories. The Czech Republic is situated in the heart of Europe which gives its residents a perfect chance to easily explore the rest of the continent. If you're considering studying in its capital city Prague or elsewhere in the country, be sure to check the Czech Universities portal.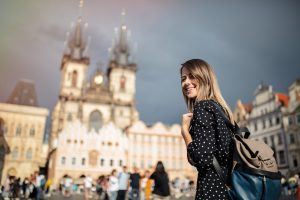 Czech education and research have a long history dating back to the 14thcentury. Today, Czech higher education institutions offer an increasing number of study programs and courses taught in foreign languages, especially in English. In 2019, there were over 45,000 foreign students enrolled at Czech universities and colleges. The Czech Universities portal helps international students to choose the right institution and program for them, provides free information, guides, and articles, and offers complex assistance and relocation services for foreign students.
At Czech Universities, you can browse university guides, read articles about the Czech education, culture, expat jobs and many tips on how to enjoy your stay in the country and you can also take a career test on the website to find out which major is the best fit for you. Finally, Czech Universities offer student services such as help with application forms, relocation, personal assistance, advice on accommodation, study programs, and insurance, etc. The Czech Universities cooperates with private and public higher education institutions in the Czech Republic and helps international students on their journey to studying in the country.
https://www.czechuniversities.com/
You can also find them on ​Facebook​​ and learn about their latest news.