Why do businesses need to invest in CRM
The  Benefits of CRM for your Business 
What is a Customer Relationship Management (CRM) Software?

5 Warning Signs you need CRM Software for your business

Role of CRM Software for your organization

Five industries that use CRM Software the most

Pros and Cons of using a CRM Software

CRM Trends: The Future of CRM in 2021
Since last year, the pandemic has forced everything to be done remotely and virtually around the world. As a result, businesses have shifted to working smart with CRM tools because it boosts productivity and performance. Here is some information to help you decide whether it's time to upgrade your day-to-day operations with CRM Software or not. 
What is a Customer Relationship Management (CRM) Software?
CRM stands for Customer Relationship Management, and it is software used by companies to manage data, customers, and operations. Its primary purpose is to centralize information and processes into one single platform allowing businesses to achieve their goals more productively. Imagine having the technology and tools that make running a business more accessible for all industries – sales, marketing, customer service, human resources, production, manufacturing, recruiting, academic, telecommunications – you name it. That is the magic of CRM Software. 
Read your in-depth guide to CRM Software – CRM 101: What is CRM?
5 Warning Signs you need CRM Software for your business
When you are still using your Excel Spreadsheets to track and monitor your leads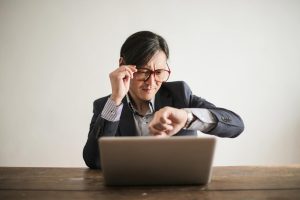 Are you using manual processes to update and keep up with your daily business operations? You might have come up with the best template and formats, but by doing so, a lot of time is spent on repetitive tasks, which leads to inefficiency and decreased productivity. For example, why should you waste time on updating your spreadsheets and data manually when you can focus on doing follow-ups and closing those leads? The automation functions of CRM Software can benefit your marketing, sales, and customer support department. 
When your leads are growing by the minute, and you can't keep up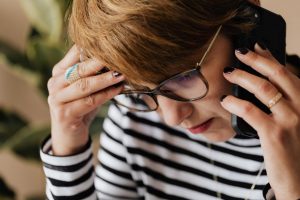 Your business is booming, and your leads continue to increase every day. While this is a good problem, you will need something to help you keep track of everything to make sure no leads go to waste. As a general rule, the best way to follow up on a lead is on the same day as you receive it. So if you miss it, you are losing opportunities. A CRM Software gives you the technology to consolidate all your leads from different channels, so it's easier for you to have a unified list of every contact information you get and their status.
When you still don't have a general view of everyone in your team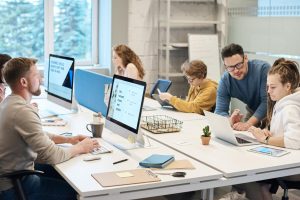 Let's say you own a business or run a department, you have meetings all day, and you still need to monitor everyone's performance and productivity constantly. A CRM Software can help you instantly track today's accomplishment, the progress of each deliverable, analyze your data, and more! Another plus factor is that your sales department, marketing department, and customer service department will have better coordination because everyone gets a single view of everything.
When you still use manual processes for reporting and data analysis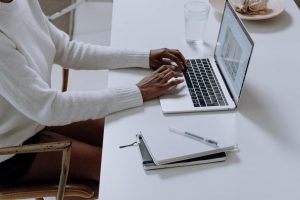 Monitoring your performance over the years is very important because this helps you know your best-performing months and the key strategies or initiatives that led you to accomplish those incredible numbers. With CRM Software, you'll be able to track and compare the most vital information for you to analyze everything better. 
5.When most of your customers complain about your customer support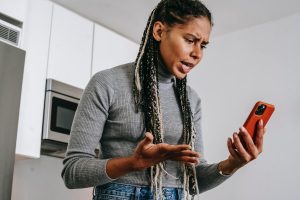 Tired of hearing customers complain about how long you took to give them a callback? If your business is catering to customers, you need CRM Software to provide you with an overview of all inquiries and complaints that need to be addressed, followed up, or closed.
Role of a CRM Software for your Organization
Did you know that 91% of companies worldwide with more than 11 employees use CRM Software? A CRM is one of the most influential technology tools your organization can ever have. But, contrary to what others think, CRM Software is not just for large-scale organizations. Small and medium-sized organizations can reap significant benefits too. 
1.Build long-term relationships with customer database and find the right customers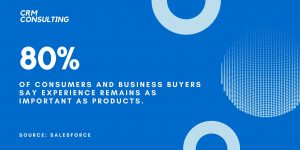 CRM Software offers a long-term value because it widens your customer base and helps you maintain your previous clients. It also enables you to analyze them based on their preferences and behavior to develop more personalized strategies. It can also help you define your target market better from their geographical location, demographics, lifestyle, and buying mindset. If you have that knowledge instantly, you'll be able to create opportunities and new ways to reach new customers or boost retention. 
2.Have Effortless Team Collaboration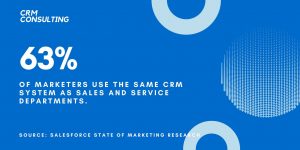 CRM Software makes everyone in your business work more efficiently because it keeps a centralized platform for everything they need. Anyone from your team can manage, track, and evaluate the most important things for their roles. This technology tool allows you to integrate all your social media pages and other work files in one platform to make sure that every employee is on the same page. 
3.Automate Repetitive Tasks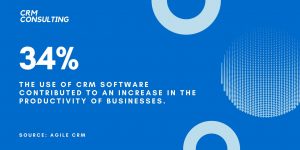 CRM tool automates the most tedious tasks. It gives you the ability to track everything depending on the needs of your sales department, marketing department, and customer support department. As a result, it helps you become more organized and become better at project management. It also makes the administrative tasks much faster and less time-consuming, which allows you to focus your time on the more essential tasks.

Improve Overall Performance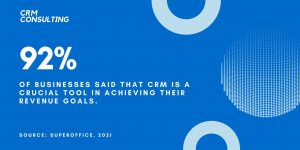 CRM Software helps increase efficiency and reduce costs over time because you'll be able to create strategies that lead to better conversions. You also have the power to act right away, so you'll have better relationships with your existing customer database and have more chances to close lead opportunities.

Spot trends and monitor performance
CRM Software can help you track the changes related to your industry to refine your strategies right away. 
Top industries that use CRM Software the most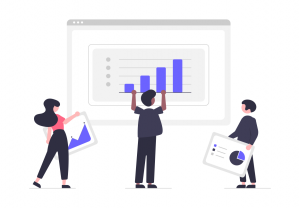 1.Retail Industry
Benefits of CRM in the Retail Industry:
increase the number of customers and make them happier

strengthen customer loyalty

improve overall sales performance

sell and market more products

compete against competitor advancements

improve customer support service

collaborate better from production, supply, operations, and more

create more successful marketing campaigns with a higher ROI
Banking Industry
Benefits of CRM in the Banking Industry:
manage customers and better understand their needs

help deliver digital-first engagements

facilitate personalized banking experience

have a more customer-centric approach

make marketing efforts more effective

boost sales and increase conversion rates

increase productivity and efficiency

track inter-departmental data

provide better customer service

increase customer loyalty
Hotel Industry
Benefits of CRM in the Hotel Industry:
maintain customer database

have automated marketing tools such as auto-emailing, marketing automation, and more

achieve profitable operations

have a single source of customer information

have a better system for bookings
Financial Services Industry
Benefits of CRM in the Financial Service Industry:
streamline processes and increase sales

have an organized and easy-to-understand customer database

have a tailored fit approach to clients

have instant access to financial information to give you an edge against competitors

predict client needs

determine client spending habits
Insurance Industry
Benefits of CRM in the Insurance Industry:
collate customer interactions across various channels

help in comprehensive analytics and machine learning

have better data and customer management have more informative sales predictions

build more client opportunities

improve efficiency in customer interactions
Pros and Cons of using a CRM Software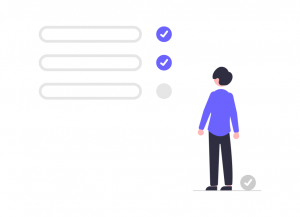 A CRM Software is not perfect, but it can provide you more advantages than disadvantages. So if you are still weighing your decision, here are some key things that can help you decide further:
PROs
Integrate everything seamlessly

Proven to improve performance and productivity

It puts everything into one place

Gain an instant view of your analytics

Constant access, including mobile access

Get higher revenue

Build Customer Database

Flexible and Easy-to-use Solutions

Have better customer knowledge

Minimize Operational Costs

Enhance Customer Experience
CONs
The cost of a long-term subscription can be quite expensive

Will constantly go to CRM experts for technical assistance 

Need to train internal staff 

Need adjustments for implementation

Can be vulnerable to cyber attacks

The constant need to maintain the software
CRM Trends: The Future of CRM in 2021
According to Gartner, the CRM software industry is predicted to grow at a 13.7% Compound Annual Growth Rate (CAGR) in 2021. 
1.The customer-centric approach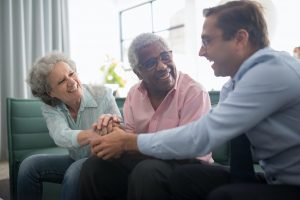 Customers are changing, most especially now with the effects of the pandemic. The strategies you need to come up with must have a solid foundation backed up by data. CRM Software is a game-changer because it offers customer intelligence, so you'll have a more in-depth view of everyone, especially their purchase behavior. Thus, if you have this robust data at your fingertips, you can develop more effective customer-centric strategies that lead to a better return on investment and the success of your customer experience. It's time to level the playing field when it comes to customer care quality.
2.The inevitable rise of mobile CRM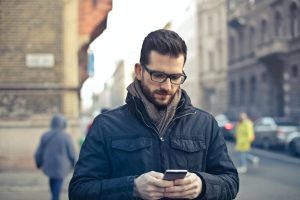 Since most of the workforces worldwide are operating remotely, CRM Software accessibility from anywhere, anyplace, and anytime is going to be very crucial. Mobile accessibility has become the norm overtaking computers and televisions. People today are always carrying their smartphones with them because it's convenient to bring and use anywhere, so it is no wonder why mobility is one of the significant shifts we will see for the CRM industry.

Did you know that companies that offer mobile CRM solutions tend to see higher adoption rates? Forester has shown that 50% of teams have leveled up their productivity by using a mobile CRM. How great is that!

The Push for Greater Personalization


With unlimited information at their fingertips, it's no wonder why customers prefer to look for services or products that know precisely what they need. Personalization is becoming a vital part of marketing that businesses can no longer dismiss the fact that they need to do this now or lose opportunities in the future. That is also why

56% of Business-to-Business (B2B) organizations use CRM

to assist them with their marketing activities.





CRM Software enables you to have a full 360 view of your customers and leads so you can personalize your approach with the help of artificial intelligence. Just think about the success of Netflix as a streaming platform. One of the reasons it became successful is because it serves users personalized content recommendations.



The Higher Need for Artificial Intelligence ( AI)



"14% of global CIOs have already deployed AI, and it is estimated that AI associated with CRM activities will boost global business revenue by $1.1 trillion by the end of 2021." – Gartner's CIO Agenda survey





AI technology has gained the attention of every industry because it can boost global business revenues massively, as reported by Gartner. This technology is used for automation, business intelligence, APIs, advanced conversational tools, and more.





For Business-to-Business (B2B) organizations, AI is more often used for marketing initiatives and communications. A good example would be the chatbots and business model predictors. They deliver leads and the corresponding data to your sales and marketing departments, eliminating manual labor. Automation helps you save time so you can work smarter and faster.





Another component of AI is self-servicing systems. These systems can predict your customer requests and needs, which gives you an option to automate communications further to get better insights from your customers.



The Advancements in Voice and Conversational Technology



"Almost all users (94%) consider voice technology easy to use and say it does more than save time – it improves their quality of life." – Adobe on voice technology





Another revolutionary technology is the use of voice to control specific tasks within your CRM Software. Many people choose voice technology, among others, because of its effortless functionalities, which allow them to work more efficiently.  
Conclusion
The value of CRM Software is recognized globally and considered the heart of every growing business today. According to some estimations, it is currently the most significant software market globally and, by 2025, it will reach more than $80 billion in revenues. 
Businesses from all industries are beginning to transition their working ways with CRM Software. It's time decision-makers finally realize that working in 2021 cannot remain the same as before.

Get to know the world's #1 CRM Platform today, Salesforce. We have a global directory of highly trusted consulting companies to help you get started. 
Moreover, your business may also benefit from the services by Hellosafe.ca