How to choose the right laptop to buy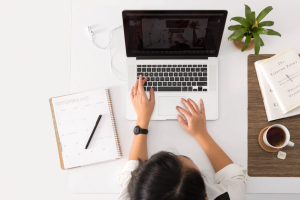 Photo by Avel Chuklanov on Unsplash
These days, it's always difficult to avoid working in front of a computer. That's why you need a laptop, so you can work on the go to save much more time.
But it's not always easy to choose the right laptop for you to buy. It usually has to be durable for years, but there are more things you want in a laptop. The problem is that there aren't many options.
The performance
The first thing that should come to mind is the performance which really depends on how you are going to use the laptop. Is it for gaming? Is it for office work? Is it for graphic designing or video rendering?
Office work doesn't usually require so much performance. Both gaming and graphically demanding tasks require more performance.
In summary, you probably only need a minimum of i3 processors from Intel or Ryzen 3 CPU if you want to go with AMD — that's for office laptops. Graphic design laptops should have better performance. Gaming ones should have way better performance.
The only difference between them is that gaming mostly requires a better cooling system, quieter fan, and higher refresh rate while graphic tasks mostly require color accurate display and better resolution — although you most likely want them all.
But today's gaming laptops usually have what graphically demanding tasks laptops have, so you become less confused about which laptop to buy. However, there's another caveat.
Gaming laptops are usually heavier, due to the cooling systems.
The weight
If laptop weight isn't something you care about and want the best performance you can get for a laptop, simply go with gaming laptops that have a color-accurate display and a great cooling system.
The best one you can buy now is probably Legion 5 Pro. That's about 2.5kg and perhaps 3kg with the large charger.
If you don't really like gaming, or rarely play games, you can go with graphic design, 3D animation rendering laptops that can be as lightweight as 1.3kg. You can go with the ASUS Zenbook laptops for that.
If you want to select lighter laptops, always keep in mind that the laptop might get too hot and the fan gets loud easily when you use it for high-demanding tasks especially gaming, and shorter battery life. That's the cost of a lighter laptop, although it becomes better every year.
The display
This can vary. Some people don't require a big screen, some people are fine with the small one. But I think it's always better to set 14inch as the minimum with HD resolution. Not too big, not too small.
Most laptops come with a 16:9 ratio, which is fine. But if you want more, you can get a 16:10 ratio for bigger views. Although that's only useful for work. For video watching and gaming, the 16:10 ratio can be useless.
Most importantly, color accuracy, especially if you work with graphics or anything else that involves color.
Also, keep in mind that some laptops have a screen that isn't bright enough. This can be a turn-off if you regularly work outside of the room.
Other things (SSD, RAM, and more)
Operating systems like Windows require more performance every decade, as well as other software, and as well as the games you want to play. That's why you have to keep in mind other things to consider when choosing a laptop.
First, SSD is important, even if it is just 256GB. You can buy an external HDD later if you want more storage. It's great to boost your laptop performance when it reads files. Faster startup, file searching, and more.
Second, go with at least 8GB RAM. 8GB RAM is probably the minimum requirement for a convenient multitasking experience with a laptop. It's good enough for browsing, as well as coding.
Third, make sure it's convenient to type. Some laptops don't have great keyboards that they're not comfortable to type with. Some don't have a Print Screen button. Some have arrow keys that are just too small.
Forth, do you need a fingerprint scanner? In todays' working environment, it's probably a great idea to have a fingerprint scanner to sign in, especially if you work in the office. Gaming laptops usually don't have this.
Fifth, consider the bezel. This is a must if you want to get the best viewing of your laptop screen. Most modern laptops have thin bezels, but some still have them at the bottom of the screen. 16:10 display laptops usually have a thin bezel and no logo at the bottom.
Sixth, the touchpad position. This is really important when you type using the laptop. Some laptops still have a touchpad that is too on the left so you might accidentally touch it when you don't want to.
Seventh, get a laptop with a 64-bit processor. It is a must for today's laptops and more software requires to run on 64-bit architecture now, including the operating system.
Eighth, don't forget the available ports. If you want to connect the laptop to a projector, make sure it has an HDMI port. Keep in mind some laptops don't have a headphone jack and rely on Bluetooth headphones to connect with.
If you want, you can also get one with an SD card and other USB ports. That's useful if you regularly work with them.
Ninth, do you care about fan position? Because some laptops blow air at the bottom of the screen right at the hinge, which can feel hot to your hands when typing.
Tenth, do you want to easily manage your laptop performance? Get one with built-in software that can control the performance mode. This can be useful to reduce or increase the refresh rate and other components to reduce the temperature/fan noises or to increase the performance.
If you want to find more information about technology, you can visit a tech blog like MonkeyManifesto especially if you know nothing about computer or smartphone stuff.
After all, the right laptop depends on how you want to use it. Just make sure you do thorough consideration and research, so you won't regret it.