Planning To Work In Japan? Here's 6 essential things to know before you pack your cases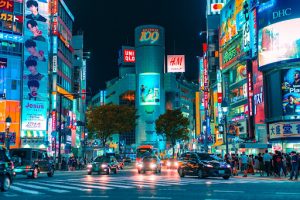 Are you planning to work in Japan?
Before you start packing your cases, in order to ensure a successful relocation, you should get acquainted with the nuances of working in the Land of The Rising Sun in advance.
I created this article for those who are considering moving to and working in Japan but have not lived or worked outside their home country before. 
Japan is the world's third-largest economy, and to make settling into your new home and job as smooth as possible, here's six essential things to know when planning your new working life in Japan.
Table of Contents:
The Japanese Language

Japanese Work Culture

Getting A Visa

Major Industries In Japan

Have Experience/Qualifications (Or get them if you don't already have them)

Settling In Japan (accommodation, climate, transportation, healthcare, etc.)
1. The Japanese Language
Being able to speak and read at least some Japanese will help a lot with finding a job in Japan. It is possible to find work in Japan when you don't speak the language, but it's likely to be much harder and your options limited.
Many companies will require that you have a minimum level of Japanese, with some asking you to take the Japanese Language Proficiency Test (JLPT) to assess your language proficiency. Most companies require you to pass Level 2 at a minimum (there are 5 levels, with 1 being the highest.)
If you struggle with learning languages or simply cannot wait before you're proficient, you should focus on low or unskilled work opportunities, or positions that offer on-job training. These include farm labouring, factory work, supermarket (non-sales), some construction and hospitality.
2. Japanese Work Culture
This is sometimes one the most challenging aspects of working in Japan. Japan is a country in which belonging to a group is more important than standing out as an individual. Hierarchy and deference to your seniors are the norm in almost all workplaces.
Japan has some of the longest working hours of any developed country. It's not a country to seek work in if you're not prepared to put in the hours. That often includes working over your standard hours on a regular basis, as well as socialising with colleagues after work.
Things are different in other sectors and the typical working culture in any given industry should be factored into your decision on what line of work you want to enter into.
3. Getting A Visa
Unless you are moving to Japan as a student or entering only on a temporary visa, then you'll need to apply for a suitable work visa in advance. If you're planning on seeking permanent residency you should research Japan's points-based immigration system.
Which work-based visa you aim for is determined by the type of work you do. There are upwards of 30 different categories of work permit visas in Japan. These range from technical permits such as engineering, through to the creative industries such as artists. There are also specific visas for highly-skilled and self-employment workers.
Generally speaking, you'll need an offer of employment form a Japanese company to obtain a work visa. None of the work visas is valid for more than 5 years.
4. Suitable Industries in Japan
There are many industries in Japan open to foreign nationals for work. You just need to decide which you're interested in working in. Those most readily open to foreigners include:
Academic (professors)

Engineering

Finance/banking

Foreign Military

Information technology

Manufacturing

Research and Development

Service sector (food, retail, entertainment, leisure, etc)

Teaching (typically English language teaching)

Tourism
5. Have Experience/Qualifications (Or get them if you don't already have them)
Depending on which line of business you are thinking of entering into, qualifications will be a key factor in increasing your chance of employment in Japan. It's far better to have suitable qualifications before you apply for work, rather than try to get by on the bare minimum, thinking you'll be able to train up further once in Japan.
If you already have experience working in a Japanese company outside of Japan, it will be easier to find work there. For everyone else, making sure you have suitable experience and/or can demonstrate the required qualifications for your desired role is important.
Qualification requirements also vary with your chosen sector, but Japanese industry places a lot of value in recognised qualifications and certificates. It's a good idea to check in advance which qualifications are typically sought in your chosen field. While college and university graduates can be well-served in their search for employment, it's a good idea to check that any specialised qualifications are recognised inside Japan.
As mentioned at the start, some level of spoken/written Japanese will be an asset. Not just in terms of your job search but in your day-to-day life in Japan once you relocate. The Japanese Language Proficiency Test (JLPT) is the most widely-recognised qualification for non-native Japanese speakers.
6. Settling In Japan (accommodation, climate, transportation, healthcare, etc.)
There are entire books dedicated to this topic alone, but the short version is you should familiarise yourself with the advantages and disadvantages of different places in Japan to live before you settle on somewhere.
It will be easier to find work in Tokyo, than it will be in the outlying areas of Hokkaido. Life outside of work in a big Japanese city will be dramatically different compared with more rural areas, where the pace of life is much quieter and slower.
Housing should be high on your list or priorities. Whilst accommodation may come with some jobs, for many you'll need to navigate Japan's housing system. Types of accommodation vary from traditional Japanese-style houses (most often in rural areas), through to tiny, but convenient, city centre apartments.
Be aware of something called 'key money' – a sum of money (equivalent to several months rent) you may need as an up-front payment on some types of accommodation.
Buying a home is an option and you do not need to have Japanese citizenship to buy property.
Japan has four distinct seasons, but the climate ranges considerably from the temperate north, to the subtropical south. These differences may influence not only your career choices, but also travel plans and daily life. There can be significant temperature changes throughout the year. Summers in cities like Tokyo can be swelteringly hot with very high levels of humidity.
In winter, parts of Japan see huge snowfall. Drifts up to 8 metres high are not uncommon in northern parts of the country. Broadly speaking, the further north you go, the colder it will be. The further south you go the hotter.
Having a driver's licence will be an asset for some. For some jobs it may be a requirement. However, if you have no desire to drive then Japan has one of the most comprehensive, efficient and reliable public transportation networks in the world.
Access to Japan's excellent healthcare system is available once you have a residency card. Opening a bank account is pretty straightforward, but will have to be done once you are inside the country.
I hope you found this introduction to job-seeking in Japan useful. I wish you all the best in your preparations for your new life in Japan!
– Rob Dyer, Founder TheRealJapan.com
About the Author
A writer and publisher from England, Rob Dyer has been exploring Japan's 6,800 islands since 2000. He specialises in travelling off the beaten track, whether on remote atolls or in the hidden streets of major cities. He's the founder of TheRealJapan.com.