Top 100 highest-paying jobs in the USA
If you are evaluating different careers to determine which profession is best for you, there are probably a number of key factors that contribute to your decision, including educational requirements and your personal interests. Earning potential is likely also a consideration as you consider which career to pursue. Finding the right job requires both time and research.
In this article, we share the top 100 highest-paying jobs, listed in order from the lowest to the highest average salary.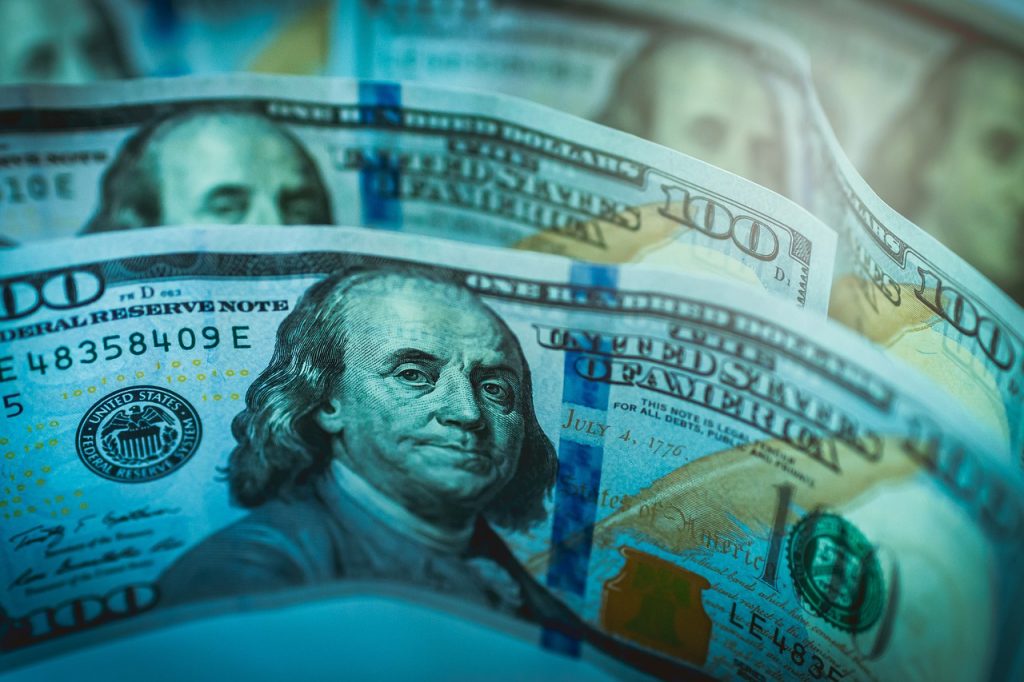 Mechanical engineers
Average Salary (per year): $93,540
Mean hourly wage: $44.97
Producers and directors
Average Salary (per year): $93,940
Mean hourly wage: $45.16
Environmental engineers
Average Salary (per year): $94,220
Mean hourly wage: $45.30
Civil engineers
Average Salary (per year): $94,360
Mean hourly wage: $45.36
Health and safety engineers, except mining safety engineers and inspectors
Average Salary (per year): $94,810
Mean hourly wage: $45.58
First-line supervisors of police and detectives
Average Salary (per year): $94,950
Mean hourly wage: $45.65
Anthropology and archeology teachers, postsecondary
Average Salary (per year): $95,140
Mean hourly wage: data not available
Funeral home managers
Average Salary (per year): $95,220
Mean hourly wage: $45.78
Management analysts
Average Salary (per year): $95,560
Mean hourly wage: $45.94
Statisticians
Average Salary (per year): $95,680
Mean hourly wage: $46.00
Database administrators and architects
Average Salary (per year): $96,110
Mean hourly wage: $46.21
Computer systems analysts
Average Salary (per year): $96,160
Mean hourly wage: $46.23
Mining and geological engineers, including mining safety engineers
Average Salary (per year): $96,990
Mean hourly wage: $46.63
Bioengineers and biomedical engineers
Average Salary (per year): $97,090
Mean hourly wage: $46.68
Atmospheric and space scientists
Average Salary (per year): $97,160
Mean hourly wage: $46.71
Agents and business managers of artists, performers, and athletes
Average Salary (per year): $97,170
Mean hourly wage: $46.72
Materials engineers
Average Salary (per year): $97,890
Mean hourly wage: $47.06
Agricultural engineers
Average Salary (per year): $98,290
Mean hourly wage: $47.26
Computer science teachers, postsecondary
Average Salary (per year): $98,430
Mean hourly wage: data not available
Biological science teachers, postsecondary
Average Salary (per year): $98,700
Mean hourly wage: data not available
Marine engineers and naval architects
Average Salary (per year): $98,730
Mean hourly wage: $47.47
Medical scientists, except epidemiologists
Average Salary (per year): $98,770
Mean hourly wage: $47.49
Architecture teachers, postsecondary
Average Salary (per year): $98,980
Mean hourly wage: data not available
Administrative law judges, adjudicators, and hearing officers
Average Salary (per year): $100,230
Mean hourly wage: $48.19
Education administrators, elementary and secondary school
Average Salary (per year): $100,340
Mean hourly wage: data not available
Materials scientists
Average Salary (per year): $100,430
Mean hourly wage: $48.28
Nuclear power reactor operators
Average Salary (per year): $100,990
Mean hourly wage: $48.55
Physics teachers, postsecondary
Average Salary (per year): $101,110
Mean hourly wage: data not available
Political science teachers, postsecondary
Average Salary (per year): $102,290
Mean hourly wage: data not available
Atmospheric, earth, marine, and space sciences teachers, postsecondary
Average Salary (per year): $102,690
Mean hourly wage: data not available
Commercial pilots
Average Salary (per year): $102,870
Mean hourly wage: data not available
Transportation, storage, and distribution managers
Average Salary (per year): $103,320
Mean hourly wage: $49.67
Electrical engineers
Average Salary (per year): $103,480
Mean hourly wage: $49.75
Information security analysts
Average Salary (per year): $104,210
Mean hourly wage: $50.10
Veterinarians
Average Salary (per year): $104,820
Mean hourly wage: $50.39
Construction managers
Average Salary (per year): $105,000
Mean hourly wage: $50.48
Business teachers, postsecondary
Average Salary (per year): $105,440
Mean hourly wage: data not available
Mathematicians
Average Salary (per year): $107,280
Mean hourly wage: $51.57
Biochemists and biophysicists
Average Salary (per year): $108,180
Mean hourly wage: $52.01
Geoscientists, except hydrologists and geographers
Average Salary (per year): $108,350
Mean hourly wage: $52.09
Nurse midwives
Average Salary (per year): $108,810
Mean hourly wage: $52.31
Art directors
Average Salary (per year): $109,600
Mean hourly wage: $52.69
Electronics engineers, except computer
Average Salary (per year): $110,210
Mean hourly wage: $52.99
Industrial-organizational psychologists
Average Salary (per year): $111,150
Mean hourly wage: $53.44
Software developers and software quality assurance analysts and testers
Average Salary (per year): $111,620
Mean hourly wage: $53.66
Nurse practitioners
Average Salary (per year): $111,840
Mean hourly wage: $53.77
Engineering teachers, postsecondary
Average Salary (per year): $112,110
Mean hourly wage: data not available
Education administrators, postsecondary
Average Salary (per year): $112,400
Mean hourly wage: $54.04
Physician assistants
Average Salary (per year): $112,410
Mean hourly wage: $54.04
Sales engineers
Average Salary (per year): $112,780
Mean hourly wage: $54.22
Computer network architects
Average Salary (per year): $115,110
Mean hourly wage: $55.34
Industrial production managers
Average Salary (per year): $115,110
Mean hourly wage: $55.34
Medical and health services managers
Average Salary (per year): $115,160
Mean hourly wage: $55.37
Economists
Average Salary (per year): $116,630
Mean hourly wage: $56.07
Chemical engineers
Average Salary (per year): $117,090
Mean hourly wage: $56.29
Economics teachers, postsecondary
Average Salary (per year): $119,160
Mean hourly wage: data not available
Aerospace engineers
Average Salary (per year): $119,220
Mean hourly wage: $57.32
Personal financial advisors
Average Salary (per year): $119,290
Mean hourly wage: $57.35
Air traffic controllers
Average Salary (per year): $120,140
Mean hourly wage: $57.76
Political scientists
Average Salary (per year): $120,260
Mean hourly wage: $57.82
Nuclear engineers
Average Salary (per year): $120,700
Mean hourly wage: $58.03
Actuaries
Average Salary (per year): $120,970
Mean hourly wage: $58.16
Health specialties teachers, postsecondary
Average Salary (per year): $121,620
Mean hourly wage: data not available
Astronomers
Average Salary (per year): $122,270
Mean hourly wage: $58.79
Optometrists
Average Salary (per year): $122,980
Mean hourly wage: $59.12
Computer hardware engineers
Average Salary (per year): $123,030
Mean hourly wage: $59.15
General and operations managers
Average Salary (per year): $123,030
Mean hourly wage: $59.15
Training and development managers
Average Salary (per year): $123,470
Mean hourly wage: $59.36
Pharmacists
Average Salary (per year): $125,510
Mean hourly wage: $60.34
Computer and information research scientists
Average Salary (per year): $127,460
Mean hourly wage: $61.28
Purchasing managers
Average Salary (per year): $128,400
Mean hourly wage: $61.73
Judges, magistrate judges, and magistrates
Average Salary (per year): $128,550
Mean hourly wage: $61.80
Human resources managers
Average Salary (per year): $129,570
Mean hourly wage: $62.29
Law teachers, postsecondary
Average Salary (per year): $129,950
Mean hourly wage: data not available
Physicists
Average Salary (per year): $131,080
Mean hourly wage: $63.02
Compensation and benefits managers
Average Salary (per year): $134,210
Mean hourly wage: $64.52
Sales managers
Average Salary (per year): $141,690
Mean hourly wage: $68.12
Advertising and promotions managers
Average Salary (per year): $141,890
Mean hourly wage: $68.22
Podiatrists
Average Salary (per year): $142,680
Mean hourly wage: $68.60
Lawyers
Average Salary (per year): $145,300
Mean hourly wage: $69.86
Natural sciences managers
Average Salary (per year): $145,450
Mean hourly wage: $69.93
Financial managers
Average Salary (per year): $147,530
Mean hourly wage: $70.93
Marketing managers
Average Salary (per year): $149,200
Mean hourly wage: $71.73
Architectural and engineering managers
Average Salary (per year): $152,930
Mean hourly wage: $73.52
Computer and information systems managers
Average Salary (per year): $156,390
Mean hourly wage: $75.19
Petroleum engineers
Average Salary (per year): $156,780
Mean hourly wage: $75.37
Airline pilots, copilots, and flight engineers
Average Salary (per year): $174,870
Mean hourly wage: data not available
Dentists, general
Average Salary (per year): $178,260
Mean hourly wage: $85.70
Nurse anesthetists
Average Salary (per year): $181,040
Mean hourly wage: $87.04
Pediatricians, general
Average Salary (per year): $184,410
Mean hourly wage: $88.66
Chief executives
Average Salary (per year): $193,850
Mean hourly wage: $93.20
General internal medicine physicians
Average Salary (per year): $201,440
Mean hourly wage: $96.85
Family medicine physicians
Average Salary (per year): $213,270
Mean hourly wage: $102.53
Psychiatrists
Average Salary (per year): $220,430
Mean hourly wage: $105.98
Prosthodontists
Average Salary (per year): $220,840
Mean hourly wage: $106.17
Orthodontists
Average Salary (per year): $230,830
Mean hourly wage: $110.98
Obstetricians and gynecologists
Average Salary (per year): $233,610
Mean hourly wage: $112.31
Oral and maxillofacial surgeons
Average Salary (per year): $237,570
Mean hourly wage: $114.21
Surgeons
Average Salary (per year): $252,040
Mean hourly wage: $121.17
Anesthesiologists
Average Salary (per year): $261,730
Mean hourly wage: $125.83