Revolutionizing Executive Recruitment: Discover CEO Worldwide and Female Executive Search
In the ever-evolving world of business, finding the right executive talent can be a daunting task. However, there is a groundbreaking solution that is transforming the executive recruitment landscape. Meet CEO Worldwide and Female Executive Search, two innovative platforms dedicated to connecting businesses with top-tier international executives. With their unique approach and commitment to excellence, these platforms are reshaping the way executive recruitment is conducted.
Professional Matching: Identifying the Perfect Fit
   At CEO Worldwide and Female Executive Search, the focus is on providing a timely and precise professional matching process. Leveraging their extensive network, these platforms excel at identifying and presenting international executives who possess relevant local expertise. Whether it's interim managers, executives, or executive investors, CEO Worldwide and Female Executive Search have the expertise to find the perfect match for your organization.
Fast Selection: Speed and Efficiency
   Time is of the essence in executive recruitment, and CEO Worldwide and Female Executive Search understand the need for prompt action. These platforms offer a unique cross-border reactivity that ensures a swift selection process. In less than 10 days, they submit a carefully curated selection of international executives to their clients through an executive search. This efficiency allows businesses to streamline their recruitment efforts and secure top talent quickly.
Contractual Flexibility: Tailored Solutions
   Recognizing that different organizations have varying needs, CEO Worldwide and Female Executive Search provide flexible contractual options. Clients have the freedom to choose between signing a short-term interim management agreement or directly hiring vetted executives for permanent positions. This versatility ensures that businesses can adapt their recruitment strategies to suit their specific requirements, ultimately leading to more successful placements.
Competitive Fees: A Transparent Approach
   CEO Worldwide and Female Executive Search prioritize transparency and fairness when it comes to fees. With a commitment to delivering exceptional value, these platforms operate on a 100% success fee basis. Instead of charging retained fees or exclusivity, they have a fixed recruitment fee that is specific to each region and independent of the executive's salary. This approach ensures that clients receive a cost-effective solution while maintaining the highest standards of executive recruitment.
Visit our CEO Worldwide Platform: Unlocking Global Talent
   For businesses seeking exceptional executive talent on a global scale, CEO Worldwide is the go-to platform. Their extensive network of international executives enables organizations to tap into a wealth of experience and expertise. By visiting the CEO Worldwide platform, you can explore the platform's features and gain access to a vast pool of top-notch executive candidates.
Visit our Female Executive Search Platform: Championing Diversity and Empowerment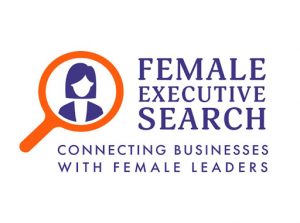 Dedicated to promoting gender diversity in executive positions, Female Executive Search is a groundbreaking platform that connects businesses with talented female executives. By visiting the Female Executive Search platform, you can discover a platform committed to empowering women and fostering inclusive leadership. Take advantage of their extensive network of accomplished female executives and unlock the untapped potential within your organization.
   When it comes to executive recruitment, CEO Worldwide, and Female Executive Search are revolutionizing the industry. Through their professional matching process, fast selection, contractual flexibility, and competitive fees, these platforms offer a comprehensive solution for businesses seeking top-tier international executives. By visiting the CEO Worldwide platform and the Female Executive Search platform, you can take a proactive step towards securing exceptional executive talent and driving your organization's success to new heights.