How to Start Instagram for Business – 5 Powerful Tips
Instagram is the ultimate social media platform to share visual content. There are over 1.16 billion monthly active users and over 500 million daily active profiles on Instagram. In this article, I will share with you five powerful tips on how to start Instagram for business. These tips will help you promote your brand.
Instagram Business Description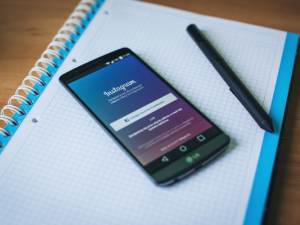 How to Start Instagram for Business
Given its increasing popularity and enormous reach, Instagram has a major role to play in digital marketing today. Advertisers and marketers are making use of this social media tool to introduce products, build brand image, interact with customers, and much more. Therefore, optimizing Instagram for your business is so important for business growth.
You might wonder, does Instagram charge for business accounts, the answer to that is NO. It's completely free to create or switch to a business account and use Instagram for business.
How to Start Instagram for Business
Create an Instagram for Business Page
How to Start Instagram for Business
This is the first step you need to take when learning how to start Instagram for business. Before starting work on your Instagram marketing strategy, make sure you have an Instagram business profile. You can easily switch your current personal account into a business one by going to 'Settings' and tapping 'Switch to Business Profile'.
Having a business account on Instagram has a lot of benefits for marketing. Your followers can easily tap on the contact icon and reach you directly from your Instagram page. You can even add your URL if you have one to your Instagram business page.
Also, a business account lets you create and publish ads without needing to use the advertising tools on Facebook. Besides, with Instagram analytics tools called 'Insights', you get to view the figures about the reach and impressions of your posts.
Go Live on Instagram

How to Start Instagram for Business
Users love 'live streaming' because it gives them a sense of being 'present' in a situation/place. Brands are hence increasing making use of Instagram's live broadcast feature to connect with their target audience in real-time.
It allows them to provide information directly, demonstrate new products, introduce employees and give the viewers a tour of their facility. The possibilities with the live broadcast feature are endless. Make use of the fantastic features on Instagram to wow your followers, add music to your Instagram story.
Also, as you broadcast, the users can comment. Make sure you acknowledge these users and respond to their comments. This would help boost your engagement metrics. You may sometimes get nasty comments from trolls on Instagram, learn how to delete a comment on Instagram, and other ways you can manage comments on your Instagram account.
Partner with Social Influencers
How to Start Instagram for Business



Instagram is the leading social platform for influencers around the world. You can engage them to promote your brand and the services and products you offer.
This is a highly efficient tactic and is sure to bring significant results. Over 90% of the marketers feel that their social influencer strategy worked very well for their companies.
And the reason for this is that the followers of social influencers view them as highly knowledgeable and hence trust their recommendations. So, if you get a social influencer to promote your brand, you are likely to get sales sooner than later.
Create Visually Interesting Content
Being a visual medium, only those posts tend to make an impression on Instagram that is visually compelling. And you do not need high-end photography equipment to produce good-quality pictures and videos. Just see that they are well lit, in focus, and have sharp images/videos (basically easy on the eyes). Also, if you are incorporating animations and infographics, they need to be eye-catching, clear, crisp, and easy to read.
The most important thing in Instagram visual content is that it should be interesting. You can post the most beautiful photos but if they don't tell a story or cannot get the users excited, you would not be able to engage them. An example of visually compelling content is posting behind-the-scenes pictures which give the followers a glimpse into your office or your manufacturing process.
Use Hashtags on Instagram for Business
Hashtags on Instagram are as important (if not more) as posting compelling photos and videos. You have the freedom to use up to 30 hashtags in a post but if you do that, it's likely to look like stuffing and would put off the follower. You should ideally use five to nine hashtags with a post. Make sure they are interesting and relevant to your niche.
These tips on how to start Instagram for business will help increase your brand awareness on Instagram.